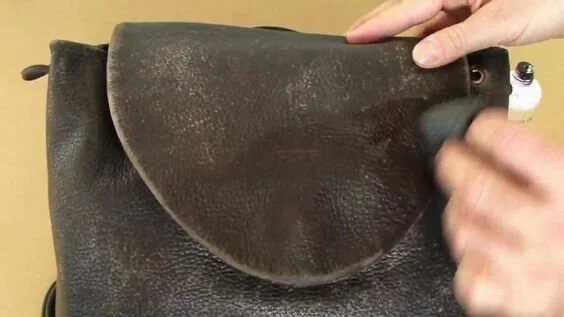 High end leather backpacks are considered as status symbols for people who own them. But, if you end up staining the leather surface then it can be a big turn off. We know for the fact that leather is expensive, more so when they are carefully handcrafted. Even the regular leather backpacks don't come any cheaper than hundred of dollars and the high end designer ones sell for even thousands together. These backpacks need different kinds of cleaning strategies.
Differences in Leather
The problem is that leather in one backpack always differs from leather in another and this could very frustrating for people who are trying to clean them. This is exactly the reason why today there are so many shops in the market who just offer the services of cleaning leather bags and leather materials. These professionals don't offer their services any cheaper. In fact, at times these professionals even charge you the amount that you originally paid for the leather purse or the belt.
You don't want to be spending such kind of money unnecessarily on your leather bags and for this, it is important that you know certain methods to clean and maintain these bags all by yourself. This way not only will you save a good deal of money but your bag will also last much longer.
Maintaining Various Kinds of Leather
As we stated earlier, different kinds of leather requires different treatment and the agents you need to clean them also differ. Choose the ones with good emulsion properties. These can easily get rid of dirt along with stains that are oil based like the ones from pen inks or oil spills. Conditioning compounds are also good for the health of leather. These are good to make your leather stuffs more resistant to water and keep shining in the process. Make sure that you don't put water on your leather bags as it would destroy its structure and form by making it shrink.
How to Clean the Leather?
Let us look at some simple and effective ways of cleaning leather backpacks on your own. Buy cotton balls, rubbing alcohol, which is around 65% to 70% solution and light oil.
Some of the common oils that can be tried are jojoba oil, soy oil, flax seed, olive oil etc.
Add sufficient alcohol to the cotton balls. With the balls slowly pat the regions that are stained. You can choose to put a little pressure but don't be vigorous as it may rub off the actual texture or color of the leather. Wait for around 15 minutes or as much time it takes to dry up the leather.
After you see that there is no more alcohol on the surface, check if the stains are completely gone. If there is hardly any improvement to be seen then once again repeat the process and continue doing so for few times till the stain goes off but make sure that the actual color is not gone because of excess scrubbing. If the stain in not present any more, use few ore cotton balls and wet them with oil.
Rub the surface with oil soaked cotton balls; this will act like a moisturizer on the leather surface.