Is the zoo in Sydney worth visiting?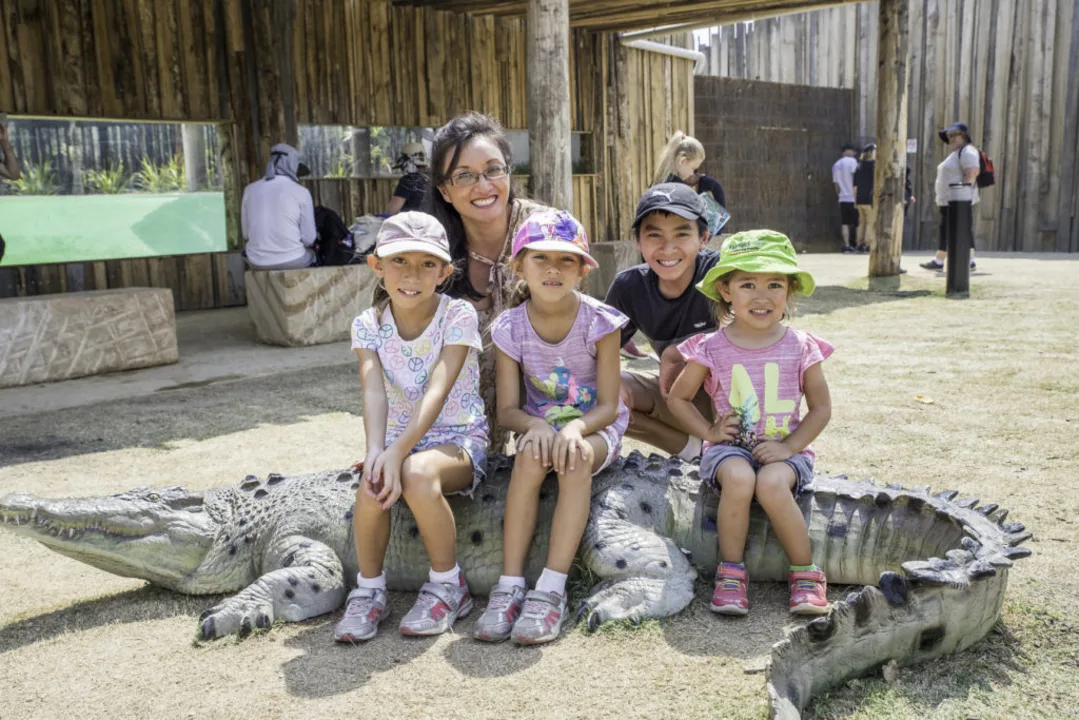 An Introduction to Taronga Zoo Sydney
As a travel enthusiast and wildlife lover, I couldn't resist the opportunity to visit the renowned Taronga Zoo in Sydney. With over 4,000 animals and a spectacular location overlooking the Sydney Harbour, it's no wonder that Taronga Zoo is one of the city's top attractions. In this article, I will share my experience and insights on whether or not this popular destination is worth visiting. So, let's dive in and explore the various aspects of Taronga Zoo!
A World-Class Wildlife Experience
From the moment I entered the zoo, I was amazed by the wide variety of animals and exhibits that Taronga has to offer. The zoo is home to numerous species from all around the world, including Australian native animals like kangaroos, koalas, and wombats, as well as exotic creatures such as giraffes, elephants, and tigers. The zoo's layout is designed to create a natural environment for each animal, providing them with ample space and appropriate habitats. It's clear that Taronga Zoo is committed to animal welfare and conservation, which is a major plus for any wildlife lover.
Interactive and Educational Opportunities
One of the things I appreciated most about Taronga Zoo was the numerous interactive and educational opportunities available for visitors. Throughout the zoo, there are informative signs and displays, as well as knowledgeable zookeepers who are more than happy to answer questions and share fascinating animal facts. Additionally, there are several scheduled animal encounters and shows, such as the incredible bird show and the captivating seal show, which are both entertaining and educational. These experiences not only allow visitors to learn more about the animals but also foster a deeper appreciation and respect for wildlife.
Enjoy the Stunning Views of Sydney Harbour
Another unique aspect of Taronga Zoo is its breathtaking location. Perched on a hillside overlooking Sydney Harbour, the zoo provides visitors with unparalleled views of the city skyline, the iconic Sydney Opera House, and the Harbour Bridge. There are several lookout points and resting areas within the zoo where you can sit back, relax, and soak in the magnificent scenery. The picturesque setting definitely adds an extra layer of enjoyment to the overall zoo experience.
Fun for All Ages
Throughout my visit, I noticed that Taronga Zoo offers something for everyone, regardless of age. There are numerous playgrounds and interactive exhibits for children, as well as plenty of shaded areas and seating for those who prefer a slower pace. The zoo also hosts various special events and themed days throughout the year, catering to different interests and age groups. This makes Taronga Zoo an ideal destination for families, couples, and solo travellers alike.
Getting to Taronga Zoo
Accessing Taronga Zoo is a breeze, with several transportation options available. My personal recommendation is to take the scenic ferry ride from Circular Quay to Taronga Zoo Wharf. The ferry journey itself offers fantastic views of Sydney Harbour and is a memorable experience in its own right. Once you arrive at the wharf, a short bus or cable car ride will take you to the zoo's main entrance. Alternatively, you can also reach the zoo by car or public bus.
Value for Money
Given the quality of the exhibits, the wide variety of animals, and the numerous interactive experiences on offer, I believe that Taronga Zoo offers excellent value for money. While the admission price may seem a bit steep, you can easily spend an entire day exploring the zoo and still not see everything. Additionally, the zoo offers various discounts and special offers, such as online booking discounts and family passes, which can help make your visit more affordable.
Supporting Conservation Efforts
By visiting Taronga Zoo, you are not only enjoying a fantastic day out but also contributing to important conservation efforts. The zoo is involved in various wildlife conservation programs and research projects, both locally and globally. A portion of the admission fees goes towards supporting these initiatives, which means that your visit can have a positive impact on the preservation of endangered species and their habitats.
Exploring the Taronga Zoo Wildlife Retreat
For those looking to make their visit to Taronga Zoo even more memorable, the Taronga Zoo Wildlife Retreat is an exclusive accommodation option located within the zoo grounds. This luxury eco-retreat offers guests the chance to stay in an immersive wildlife setting, with stunning views, unique animal encounters, and delicious cuisine. While I didn't have the opportunity to stay at the retreat myself, it's definitely on my wishlist for future visits!
Final Verdict: Is Taronga Zoo Worth Visiting?
In my opinion, Taronga Zoo is absolutely worth visiting. With its diverse array of animals, engaging exhibits, and remarkable location, it offers a unique and memorable experience for visitors of all ages. The zoo's commitment to animal welfare and conservation is commendable, and the opportunity to learn more about wildlife and their habitats is invaluable. I highly recommend adding Taronga Zoo to your Sydney itinerary, as it's sure to be a highlight of your trip!